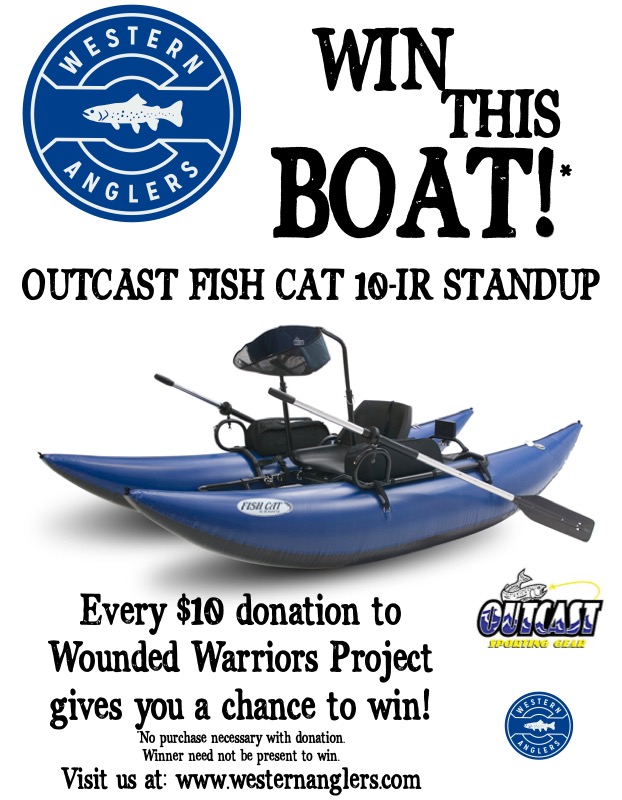 Brought to you by Western Anglers and a very kind
silent donation 🙂 All donations for this drawing will
go to Wounded Warriors Project so come on down to
Western Anglers before February 6th, 2016 for a
chance to WIN BIG!!!
Boat Retail Value = $980.00
Donation Drawing Will be held Saturday, February 6th,2016.
No purchase necessary with donation.